Geoarbitrage – Holy &#!% that's cheap!
by Jason -- December 24, 2009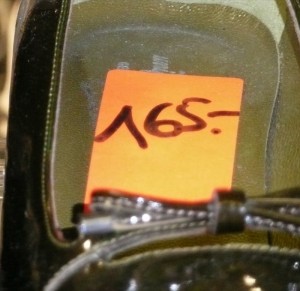 Geoarbitrage is a popular term used by the travel community, one that I was familiar with but never truly grasped until we arrived in China and now Vietnam. In this post, I give a little background on the term, the amazing way it's been affecting us, and why it means that traveling may actually be a good way to save money!
After doing some research there seem to be multiple definitions for "geoarbitrage". The term was popularized by Tim Ferriss, in his "4-Hour Workweek" book.
One definition is to leverage cheaper labor in other countries by outsourcing one's personal and business tasks. This, in turn, frees up time to concentrate on only the highest value activities. Essentially this means hiring a virtual personal assistant to get rid of the mundane time-sucking tasks you don't really want to do anyway. This post won't be focused around this definition-unfortunately, I have yet to hire a personal assistant (other than my free Asian labor, Sharon).
My favorite definition and the focus of this post is this: earning an income in a country with a higher-standard of living and living in a country with a lower-standard of living. To use examples: earning your income in a country like the USA, Canada and Western Europe, but then actually living in South East Asia, or  South or Central America.
Not until I'd traveled through China and now Vietnam did I realize how amazing geoarbitrage really is. Vietnam is especially cheap. Nice hotels are $7-$15 a night. A particularly nice hotel on Cat Ba Island was only $8 a night. Good meals can be had for less than $2 USD. Souvenirs, clothing, electronic accessories, cab rides, fruit-all of these things are much cheaper here, it's incredible.
What's funny about how cheap things are is that it has started to mess with our heads. $200,000 Vietnamese Dong (~ $11 USD) for dinner for two is now REALLY expensive. If we walk into a restaurant and prices for a meal are in that range, the place needs to be really special. It's rather amazing that for most restaurants, two good dishes, rice and a couple beers for $100,000 Vietnamese Dong (~$5.50) is average.
We are now firm believers in geoarbitrage. Imagine working for 40 years in the USA saving for retirement and then moving to Vietnam or Argentina. Your money would go 2x-5x further than it could in America. What would be a modest retirement in America could suddenly be a lavish retirement in Chile.
As a personal example, the past few weeks in Vietnam, Sharon and I have combined to spend around $50 per day. This includes all transportation, hotels, food and other purchases. Granted we're not buying clothing, electronics or anything like that, but that's $1,500 per month for two people. It's difficult to find a decent place to rent in the Bay Area for that amount of money. Not only are we traveling the world, but we're saving money while doing it.
So what does this mean for you?
Traveling isn't as expensive as you may think. For us, it's turning out to be FAR cheaper than we've budgeted. Surely, you can make travel expensive, by jetting all over the place. But the benefits of long-term travel mean you can stay in destinations longer reducing your transportation cost. You can take a bus or a train instead of an airplane (a better environmental choice anyhow).
Putting off a long-term vacation because you think it will cost too much? Our finding thus far is it's just not true. Granted you may not be able to travel to Western Europe, but don't worry, it's not going anywhere. See Central and South America first, or India or South East Asia. Save money and travel. I'm starting to sound like an infomercial…
Photo from Vin60.
---
Be awesome and help us share:
---