I'm learning Japanese, I think I'm learning Japanese, I really think so…
by Sharon -- July 23, 2009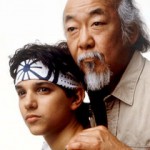 I'm actually learning Chinese, but that didn't really fit in well with the rhythm.  I'm not sure how much I am going to enjoy the process of learning a new language.  I think I realize why parents always want their kids to learn languages when they're still babies, because babies don't know what's going on in the first place so they don't get bored or frustrated!
Last night was the first time it actually hit me that we will be leaving.  I had my last dance class (with Carol) at WVC and it was great, as usual, but once we ended class and I was picking up my things to leave, I realized I had no idea when I would be able to take a dance class like this again for a long time!  I am used to having a very structured schedule with dance, so it is a very strange and sad feeling to realize that I don't know when I will be in a studio again (until we come back but who knows when that will be).  I would love to learn another style of dance out in Asia, maybe Korean dance?  Indian?  Maybe the drum dancing from The Karate Kid 2?
Random thought of the night: Will I need to pack a semi-formal dress of sorts on this trip?  What if we run into the Dalai Lama and he invites us over for dinner?  I would hope that I'd have something decent to wear!
-Sharon
---
Be awesome and help us share:
---