"Holy Crap — We're actually doing this" Moment #1
by Jason -- October 7, 2009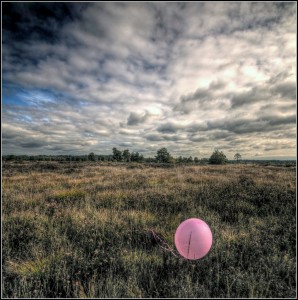 It's all starting to feel a little surreal. I was in the gym today and realized that this will probably be one of the last times I workout in that particular gym. It's a strange feeling. I'm so use to my routine that it's hard to imagine not getting up in the same bed, not going to the same gym, and not going to work to the same cube. This is essentially all I've known the last 4+ years.
I'm obviously excited, but also starting to get a little nervous with so much change coming so quickly. Not having a steady paycheck and watching my savings continually drain is slightly nerve-wracking.
At the end of the trip though, I highly doubt that I'll regret the decision to go. For now, it will be interesting to see the next couple of weeks how many more of these "holy crap, we're actually doing this" moments I have.
Surreal photo by Martin Finlayson.
---
Be awesome and help us share:
---