The Entrepreneur Journey Heats Up
by Jason -- July 9, 2014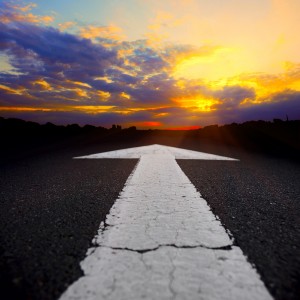 Two weeks ago I told my boss and the rest of the LAUNCH team that it's time to move on to something else. I don't have a definitive plan on what's coming next (scary!), but my goal with the change is to become a Founder again.
Thankfully, my boss and colleagues have been extremely supportive. My boss has offered to help brainstorm ideas and potentially invest in the company. It's an exciting opportunity that I'm trying to take advantage of, and this post will be an update on how things have been going and my process to explore different problems.
WeShip Update
In my previous post, I outlined a business idea — using the excess space in people's cars to ship packages. Rather than focusing on delivering the package to someone's house (last mile), I've been focusing on the longer distances (SF to LA for example) and then allowing someone else to handle the last mile. I've been referring to the service as WeShip.
During the past couple of months I've been refining the idea by talking with people familiar with the shipping industry, as well as potential customers & partners. Here are a few of the issues I've run into:
What makes this service different or better than competitors?
I still struggle with this question. I've thought about specific use cases such as: delivering medical records, lawyer papers, or local food to restaurants. I've also thought about delivering packages for cheaper than USPS/UPS/FedEx. The issue I always come back to, though, is that the Post Office delivers so inexpensively that they lose billions of dollars per year!
Despite this, my primary hypothesis that I'm working towards proving or disproving is that I can match or slightly beat the Post Office prices and offer better, more reliable service.
Where would I get packages from?
After a lot of exploration, the leading candidate is small eCommerce companies. These small eCommerce companies don't have enough volume to get rates comparable to the Post Office from UPS & FedEx, so they use the Post Office. The issue is that the Post Office is not as reliable.
Once I've moved the packages, can I find a partner who can economically deliver the packages that last mile?
Out of everything listed this seems to be the biggest challenge. I've received a few quotes to do this and the pricing I've been given has been far too high and have completely broken my business plan. I still, however, have a couple leads I'm pursuing.
Finally, do the economics make sense?
After talking with a small eCommerce company, he shared his shipping rates with me. I ran some numbers and found that the numbers do potentially make sense. I won't share all of the details here, but if you're curious, I'll gladly share my spreadsheet :).
Next Steps
I'd like to do a trial run as soon as possible!
I'm currently investigating starting with a route from SF to LA and LA to SF. My gut says it will be easier to start with LA to SF to find a last mile partner.
If I can find the a last mile partner, the next step will be to find a few packages to try as a test run.
And once I'm able to get #1 & #2 together, I'll need to find a driver to pay and ship the packages.
Other Ideas
This isn't the only idea I've been exploring and thinking about. A couple others:
Moving — it sucks! How can technology make the process better? I'm working on talking with some moving companies in the next couple of weeks and potentially joining an actual move.
From a friend — beautiful photos and websites when you're selling your home.
From a friend #2 — an Uber business model for lawyers. Smaller, less important legal jobs done for a flat price.
As always, I'd love your feedback. What are your thoughts on the WeShip progress? Do you have feedback on the other ideas I'm exploring?
---
Be awesome and help us share:
---