The Traveler Dilemma: Seeing Everything Versus Taking It Slow
by Jason -- June 14, 2010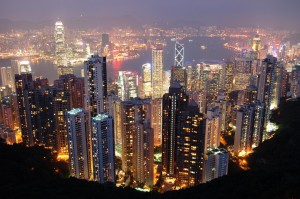 Greetings from Busan, South Korea — our new home for the next 2 months. We've found ourselves a cozy (read: very small) studio apartment and will be settling down here for the next couple of months. Today's post is focused around a constant battle Sharon and I experience: trying to see all of the sights versus taking it slow and not tiring ourselves out.
You're never going to hear me truly complain about our current lifestyle. Essentially, traveling for a living has been a dream come true. However, one aspect we consistently struggle with is how much to do and how much to see in a given city. It's easy to get carried away and try to pack each day full of activities and sightseeing. A couple examples:
Example A – Vancouver Island
During our first week of traveling, in Vancouver, we were immediately faced with this issue. We had to decide whether or not to see Vancouver Island. It sounded like an interesting place. However, it was going to require getting up very early and getting back to our hotel very late. With our days being pretty packed as it was, we decided to pass.
Example B – Tokyo
In Japan we recently had an ever tougher choice to make. We had a rail pass which allowed us unlimited travel in the country for 7 days. We planned on seeing Hiroshima, Kyoto and Osaka during those 7 days, but leading up to the trip I began questioning if we should add Tokyo to our list of destinations. How could we go to Japan and not see Tokyo? We ended up not seeing Tokyo and instead left it for a future trip.
Our Travel Style
The more we travel the more we realize it's mostly about the people we meet that make the destination; not seeing as many sights as possible. It's more important to us to not tire ourselves out and ensure we're enjoying our time.
As an added bonus, when you miss something, it's the perfect excuse to go back there. While I had an awesome time in Japan and I feel like I got a good feel for the country, I know I need to go back and see Tokyo.
Image Credit: Funkyfootage
---
Be awesome and help us share:
---