Why I Like Living In Seoul
by Jason -- June 7, 2011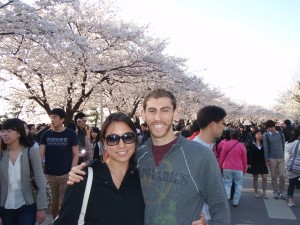 While I was sad to leave the US again a few months ago, I was also looking forward to coming back to the Korean lifestyle. In fact, I like the lifestyle here so much that if it were possible to take my friends and family from the states and move them all here, I'd take that deal. In today's post I'll give a few of the reasons why I enjoy my Korean lifestyle more than the one back in California.
Public Transportation – I hate driving. While it might be more convenient to have a car at times, it's absolutely unnecessary in Korea. Between the subways, bus system and cheap taxis it would be easy to go your entire life without driving a car, and I have no problems with this.
Internet speeds – It's ridiculously fast. When most of your life is spent on the computer, this is a huge (nerdy) plus. Surfing the web is quick and movies and TV shows download in minutes. You also don't have to fork over a lot of money for these speeds either. Our Internet connection is about $30 per month and I chose an upgraded package.
Safety – Whether it's ignorance or whether Korea is just that safe, I never feel unsafe walking around. On subways you don't need to worry about being pick pocketed or someone going through your backpack. It's one less thing to have to worry about.
Cheap, Delicious & Healthy Restaurants – What makes living in Korea extremely easy is how I much enjoy Korean food. Eating out is often as cheap, if not cheaper, as cooking at home. To ensure I leave the house at least once a day, I eat out for lunch every day. I typically eat a very healthy Tofu Soup (순두부찌개) with a couple sides of vegetables and roots. The total bill – between $3-$5 including tax & tip (there is no tip).
Nightlife – While I don't participate in the nightlife as often as I used to, I still love it. I love Koreans attitude towards alcohol in general in fact. The amount they drink and their accepting nature of drunks is both impressive and hilarious. The nightlife here can go as late as you like, but typically ends at 5 or 6 in the morning, when the subways begin to run again. One of the more comical things is being up early and seeing the mix of people on the subway who are up early and still have not gone to bed.
This list could go on further — strangers here are incredibly nice, Korea is full of gorgeous mountains, there's great hiking and many other activities to keep you busy. But all of these things are also true back at home so I chose not to include them on my list.
So, how does it sound? Ready to move to Seoul?
---
Be awesome and help us share:
---