Unanchor Itinerary Writer Program Update
by Jason -- May 24, 2011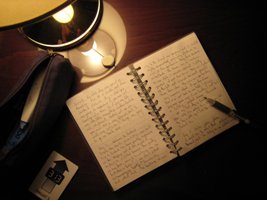 As a marketplace business, my startup, Unanchor.com faces a chicken-and-egg problem. We need itinerary writers to attract travelers and travelers to attract itinerary writers. To address the itinerary side of the problem, two months ago Mohammad and I unveiled our most aggressive program to date. We offered to pay writers up to $100 upfront in a revenue advance. In this post, I'll give an update on the program and its results so far.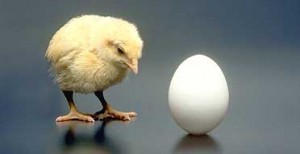 A Stroll Down Memory Lane…
When I started Unanchor, I thought finding writers was going to be easy. With all of the travel bloggers and long-term travelers out there, I thought tapping into that market and populating the site was going to be easy…wrong.
Attempt #1 – Guest Posts & Interviews
I started by writing guest posts, doing interviews and trying to plug Unanchor on various blogs. I received positive feedback about the site and drove in some traffic, but ultimately my primary mission of finding itinerary writers failed. This effort disappointingly resulted in only 1 or 2 itineraries.
Attempt #2 – Emailing Bloggers Directly
My next plan was to Email bloggers individually and pitch them on the idea. Every day, my goal was to find at least 3 bloggers and send them an Email. This ultimately resulted in a few interested writers and also a couple of itineraries. I could tell this plan was eventually going to work, but it was very slow and extremely time consuming – in other words, another fail.
Attempt #3 – Up to $100 in a Revenue Advance
Mohammad and I decided to address the problem with money. He invested $5,000 into the business — $2,500 went to legal fees and the other $2,500 was going to be dedicated to itineraries.
When we prepared the program, we decided that the money was going to be an advance on future revenues. The purpose of this was two-fold: 1.) We would be able to make the money back 2.) It (hopefully) signals to the writer that we really believe in the business of selling their itinerary.
Our Goal for the Program
The night before the blog post announcing the program was set to go live, Mohammad and I discussed our goals. We decided to strive for 10 applications in the first week. Given our lack of success previously in recruiting writers, it seemed aggressive at the time, but possible.
So…how has the program done?
In a few words – beyond my wildest expectations.
I launched the program by doing my own personal outreach. I posted on this blog, Freelance-Zone, asked for the help of my fellow Nomad Couriers, and reached out to my entrepreneurial network. Essentially any connections that I thought could be helpful, I asked for help. The first day, we got a nice bump of traffic and a couple applications – the program was off to a good start.
One piece of great advice I received recently was to take my itinerary writing recruiting "up a level". Meaning – find out where potential itinerary writers hang out and recruit from there -look for associations, forums, and groups. The next day we tried out this advice and posted to the Travel section of Reddit. I was nervous about the reaction of posting something so commercial. The post ended up doing extremely well, getting 44 upvotes, many positive comments, and remained #1 or #2 for its entire 24-hour period. It was the catalyst that kicked the program into high gear.
Within a few hours, the applications began to roll in. In the first two days we received 36 applications to be itinerary writers – blowing away our goal. It was an exciting two days.
Since then, I've continued to "take it up a level" and as of this post, we've now received almost 300 applications!
Reflecting Back on the Program
Every time I had the opportunity to talk with someone about Unanchor, I brought up our chicken-and-egg problem and asked how would they solve it. I cold Emailed people, went on This Week in Startups (37:00 minute mark), went to the Launch Conference, and posted on this blog. Essentially, I asked advice from anyone who listened. Nearly all of the key ideas to the program ended up coming from these conversations. The idea to solve the problem by paying people, to make it a revenue advance and the idea to "take it up a level" were all the ideas of others.
If this idea would have failed, to be honest, I'm not sure what we would have done. To say the least, I'm really excited that we seem to be over this hurdle.
The Next Hurdle
Like most things, the success of the program has brought on other issues. One issue is the volume of Email I now receive on a daily basis. While it's exciting to receive so many applications, it has been extremely time-consuming working with all of the new writers - however, this is a good problem to have.
The next issue is the percentage of writers who follow-through on their application. We've received nearly 300 applications and accepted about 100 of them, but only 7 itineraries have actually made it to the site.
We've started implementing a few things to try and improve this conversion, but the jury is still out if it will make a difference. So, I'm going back to the same process as before and asking anyone who will listen –
What would you do to try and improve the percentage of writers who follow-through on their applications? Leave a comment below or send me an Email, I'd love to hear your advice.
I'll make sure to have a follow-up post and let you know the results.
---
Be awesome and help us share:
---