The Sales Email Template with Nearly 100% Response Rate
by Jason -- April 18, 2013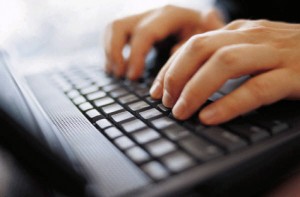 The past year I've been working for This Week In and LAUNCH. My job has primarily been comprised of sales and business development. It's my first sales job and has been a huge learning experience from prospecting, to finding almost anyone's email address, learning empathy, and most importantly, how to write a good email. While I still have a long way to go on the email front, I wanted to share my favorite email template.
This email has gotten such a high response rate that I debated just keeping it to myself. Many people have literally not responded in months to me and then they get this email and are so impressed by it that they've not only responded, but have complimented me on the email.
When Do I Send This Email?
The scenario I typically send this note is to someone who has "gone cold", meaning we've exchanged emails in the past or have had a phone conversation and they've inexplicably stopped responding to me. I'll typically send 2 to 3 emails (and sometimes up to 5) before I go with this email.
When a prospect has gone cold it's easy to assume that they're no longer interested, however I've found this is almost always not the case. Instead they're focused on something else and are just too busy to respond.
The other reason I send this email is if a deadline is approaching.  Many of the things I sell for are events, so there's a deadline that people have to choose whether they're in or out.
The Email
Subject: ☛ Should I stay or should I go? (I include a symbol in the subject line)
Body:
Hi FIRSTNAME,
I know you're busy. Just give me a 1, 2, or 3 —
We'll pass on partnering with EVENT NAME this year, thanks for the offer!
We're interested in the Event, but it's not a good time, reach back out to me in 1 month.
I'm interested — let's talk!
Thanks!
Jason
=================
Some of the responses I've received recently:
Awesome email Jason. Unfortunately time is forcing me to choose 2.
Jason I'm interested lets talk. Call me this afternoon at 3.
You are brilliant - 2 - will know next week
So sorry for being MIA, we've got our biggest launch so far next week and my inbox got de-prioritized.
Simple and extremely effective.
Thoughts on the email? Have an amazingly effective email template you'd like to share? Leave a comment below!
---
Be awesome and help us share:
---