Now that we're "back"…
by Sharon -- October 11, 2010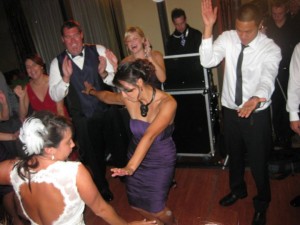 After a short hiatus in Seattle, Jason and I have finally reached the true home stretch back to California.  Eleven days in Seattle, including my best friend's wedding, was the perfect way to come back to the mainland.
The main question we have been asked recently is the obvious: what are we going to do now that we're back home?
The short answer to this question is "we'll be spending time with friends and family, going to weddings, and then probably going back to Korea for a year."
Yes, we have two more weddings to attend, one in San Francisco and one in Los Angeles. These weddings also inevitably includes bachelorette parties.  Every weekend from now until mid-December is planned out, and then in December we'll be traveling to the East Coast for two weeks to visit Jason's extended family before Christmas.  While we'll be busy every weekend, the in-between weekdays will be spent mostly in San Francisco or Folsom (where our parents' live).
In the meantime, I will be finishing my application process to teach English in Korea for next year.  If I am accepted and sign a contract, Jason and I will be moving back to Korea in February for at least a year while I teach.  Jason would continue to work on his online start-up, UnAnchor.com, while I rake in the money as the only breadwinner.  Woohoo!
The only other option is rather random, as Jason brought it up completely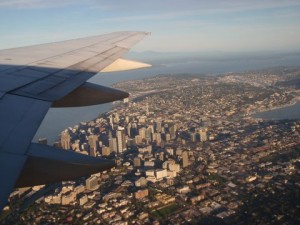 out of the blue.  If we don't move to Korea, we would probably try to get a job on board a cruise ship….  Let the confused frowns begin.  Apparently Jason found a dude online who has worked on board cruise ships for 10 years and wrote a book on getting one of these jobs, which only requires about 4-6 months of straight contract work at a time.  This way, we could postpone "settling down" and continue "traveling" while earning money and not having to pay rent.
So until we figure out exactly what we will be doing as of 2011, these are our main prospects.  But who knows, maybe one of us will hit our big break and we'll be making so much money that we won't need to go to Korea!  Here's hoping!
---
Be awesome and help us share:
---