A Reflection On Being Back Home
by Jason -- October 14, 2010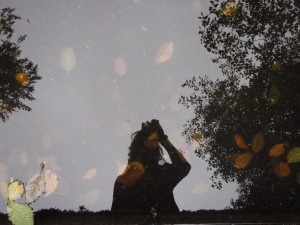 It's hard to believe that Sharon and I made the decision to travel for a year. On top of that, we saved enough money, sold all of our stuff and quit our jobs to make it happen. And now, it's over. It was an amazing experience and I wouldn't change anything about it. But it's hard to believe that all of the planning, excitement, and anticipation is over.
We officially came back into the continental states almost 3 weeks ago. This last week we've been "home" in the San Francisco bay area (I use home loosely because we still don't have one and have been staying at different friends houses). In this post I'll reflect upon the fact that we're home and let you know how things are going so far.
First…A Trip Down Memory Lane
When I start reflecting upon the fact that the year-long trip is over, I can't help but think about the decision to make it happen. I was on an airplane, on my way home from visiting my friend Morgan in Argentina. He had sold all of his things, quit his job, and moved to South America for a year. I went to visit for 10 days. I remember sitting on the airplane in San Francisco thinking that 10-day vacations just weren't going to cut it anymore and that I too had to travel for a year.
As a part of the decision, I also decided that I had to bring Sharon with me. Traveling for 10 days was hard enough without her- I could never make it a year. I remember being very nervous as to what she was going to think about it. You know the rest… she was obviously very supportive.
It's hard to believe that was over 3 years ago and we made that dream happen.
Reflections on Being Back Home
It's been a great feeling coming home to friends and family. This past week we've seen many of our friends and it literally feels like we never left. I mean this in a good way. There's no awkwardness, and we just pick up right where we left off a year ago. It's a testament to how awesome good friends are. The ease and comfortableness with our friends makes me not want to leave again, but it also made me realize that if (when) we leave again, nothing will be different about our relationship after another year abroad. They're my best friends for a reason.
Reverse Culture Shock
I have not experienced the reverse culture shock I was expecting. I attribute that to two things:
The way we eased our way back into the US by doing a 2-week trip to Guam, then 10-days in Seattle and now finally back to San Francisco.
The " Mona Lisa effect* "- Everyone told me I would experience reverse culture shock so I was prepared and looking for it, but it never really happened.
Thanks To YOU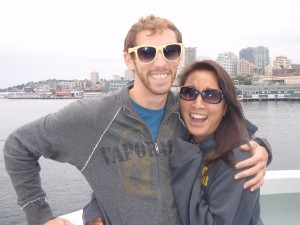 I can't begin to express my appreciation to you — our blog readers. This past year has been an amazing experience and this blog and the interactions with you are a big part of it. Your comments, feedback and emails have been awesome. I didn't have many expectations for this blog. If it had just been our parents and a couple friends reading I wouldn't have been surprised, but I've been blown away by the response. Choosing to blog about our trip was one of the best decisions we made. I hope you continue to read as we figure out what's next for us. Our year-long trip is over, but our Life After Cubes isn't quite yet.
* – The Mona Lisa effect: The effect of numerous people telling you how small the Mona Lisa painting is, which sets your expectations for the painting to be extremely small. Then, when finally seeing it, you find out it's not as small as you had pictured it in your mind.
---
Be awesome and help us share:
---