"This Week in Startups" Seoul Meetup Episode - Live Today!
by Jason -- August 26, 2011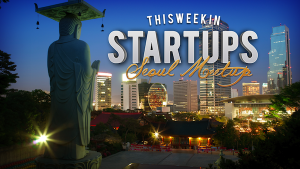 A few months ago while listening to "This Week in Startups" the host, Jason Calacanis, said he wanted to do a meetup episode in Asia. He called out Seoul as one of the potential locations. I had been living in Seoul for a month and figured, why not? I'll try to organize it!
Four months later…
The event is finally happening! It was a HUGE process. Far more involved than I initially imagined. In a future post I'll be going more in-depth about what I learned and what I got out of the process.
Watch the Twist Seoul Episode Live!
Today (August 26th) at 8pm Pacific, 11pm Eastern, 12pm Korean (27th), our "This Week in Startups" Seoul Meetup episode is live! If you miss it live, you can catch it anytime on the "This Week in Startups" site.
I'll be hosting the show locally here as well as during the live episode, make sure to check it out.
Other Links
---
Be awesome and help us share:
---