Sharing Some of My Recent Work
by Jason -- August 8, 2011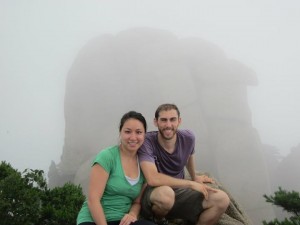 Life has become rather routine for Sharon and I here in Korea. We're both primarily focusing on our work. However, it's summer break for the kids, so Sharon will be taking a week off in mid-August. We're considering a couple of different trips and also potentially just hanging around Seoul (money's a little tight at the moment).
For today's post I wanted to share a few of my recent links from around the web -
My Unanchor co-founder, Mohammad and his wife, just spent 2 and a half weeks visiting us here in Seoul. We got a lot of done and managed to squeeze in time to do the Unanchor Seoul itinerary as well. I recently published an update of Unanchor's latest site updates and new itineraries.
While Mohammad was here we decided to create an Unanchor pitch video. What do you think? (1:30 video)


I continue to occasionally interview successful travel entrepreneurs. Here are a few of my more recent one's -
Based on these interviews I published my first two articles to Tnooz.com -
Finally, I'm helping organize a "This Week in Startups" Seoul meetup which will be aired live on the "This Week in Startups" (Twist) global web program. If you've never heard of the show - "This Week in Startups" is a twice-a-week Internet show focused on web and technology startup companies. They've recently begun doing international episodes where 3 local companies pitch live on the show (check out the Paris example episode). Our Seoul meetup/episode will be on August 27th at 12:00pm in Seoul and will air live on this This Week in Startups on August 26th 8:00pm Pacific. For more information, you can check out our Twist Seoul site.
---
Be awesome and help us share:
---