Mix and Match your Travel Accommodations!
by Sharon -- April 25, 2012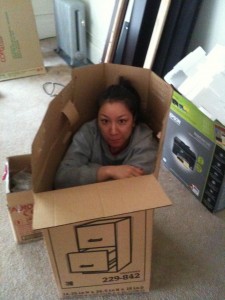 We are officially San Francisco residents! Jason and I might have thrown in our travel towels for the time being, but our time abroad did leave us with some valuable insight into the many different types of accommodations to choose from. Many people assume that all long-time backpackers book hostels and that all short-time vacationists choose hotels. In reality, there are infinite ways to mix and match, and I personally believe it makes your trip more exciting; one week you're in a hostel, then the next weekend you're in a homestay followed by a week at a $7 luxury hotel (only if you're in a country as cheap and awesome as Vietnam).
Here are the main forms of accommodations that we would recommend to any traveler:
Hotels. Kind of a no brainer, but around the world there are so many different types of hotels to choose from. Of course if you're in a city like Paris you are going to shell out hundreds of bucks for a decent hotel, but if you're traveling around the cheaper countries you'd be surprised at what places you can find for dirt cheap. Either do your research and book online, or take a chance and find a hotel wandering around the city. The latter is how we found one of our FAVORITE (and one of the cheapest) hotels on our year-long trip.
Hostels. No, hostels are not filled with murder-crazed psychopaths and horrible acting. Many hostels that we stayed at were actually nicer and cleaner than the local hotels. The word "hostel" scares some people, but it's just a name for a hotel with a wider variety of accommodation options; 2, 4, 8 and sometimes even 12 or 24 bed dormitories, and of course there are usually private rooms with your own bathroom. Sometimes hostels are even more expensive than hotels because they provide the "traveler-friendly", open environment where it's easy to meet like-minded people. Our favorite booking site was Hostelworld.com. We found the reviews to be honest and typically spot-on.
Homestays. There are people all around the world who open their own home up for travelers. These might be a little harder to find, but try asking locals and fellow travelers if they know of any great places. Some homestays will provide home-cooked food with your room, but others will only offer hundreds of mosquito bites (TRUE STORY), so be aware and ask to look at the room/bathroom before you buy!
Timeshares. Perhaps if you're looking for something a little more long term and quiet, renting a timeshare could be exactly what you want. Jason and I personally never rented a timeshare during our trip, but we have rented many in the past. If you want you can even part-own the place and come back every year. Hopefully we can do this somewhere… Maybe Vietnam… Mmmm Vietnamese food…
Overnight buses/trains. This might sound strange, but in many countries there are trains and buses that will take you long distances overnight. The genius thing about these is that you are paying for travel and accommodation all in one price! If you're on a budget, this is a great option rather than an expensive flight. Warning: If you think sleeping in tiny quarters around strangers is absolutely icky, this probably isn't for you. I have to say, though, that even though I am not a fan of it either, I was able to live through it a few times.

TIP

: If there are no assigned beds, get in line EARLY. FOR THE LOVE OF GOD, GET THERE EARLY.
Couch Surfing. Ever heard of couchsurfing.org? The title explains what it is- locals with extra space offer up their apartment/house for travelers to stay in for free. Keep in mind that with Couchsurfing you might be sleeping in your own bed in a private room, or you might just be sleeping on the floor. It completely depends on how much space they have in their home. Also, most travelers will only stay at one place for a couple nights and most people who offer their couch/bed/floor will prefer a traveler who wants to be social.
Airbnb. Similar to Couchsurfing, this website lists rooms/beds offered by locals in their own home. The difference with Airbnb is that the homeowners will charge for accommodation, although the rates are usually cheaper than the going hotel rate in that area. Also, sometimes the homeowner will rent out their whole house, whereas some will rent just one room. The idea here is that if you're going to pay for accommodation, might as well stay with a local.
---
Be awesome and help us share:
---