by Jason -- December 13, 2011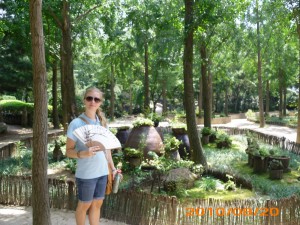 Over the past few months we've had many posts discussing what it's like to be a foreign English teacher in South Korea. In this post, I'd like to compare and contrast the experience of teaching English in South Korea versus Thailand.
The following is an interview with Elizabeth Noelle. She has taught English in both South Korea and Thailand. She blogs about her experiences and travels on One Day I'll Fly Away.
After teaching English in Korea for a year, she traveled through Southeast Asia and is currently living and teaching in Thailand. Continue Reading →