Sharing Some of My Favorite Links From Around The Web II
by Jason -- September 16, 2010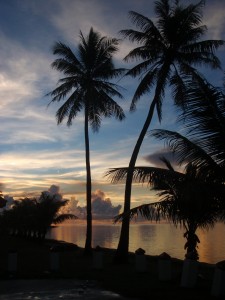 Every now and then I share some of my favorite links I've recently discovered. If you enjoy these posts, consider following me on Twitter, as I always post links there first.
I'll start this link-sharing extravaganza by tooting my own horn and sharing some of my personal links.
Personal Links
Freelance-Zone Inaugral Post - After doing an interview on Freelance-Zone, they asked me to become a writer for the site. I agreed and now every other Monday I'll be discussing travel-writing over at their blog.
Interview with….Jason Demant - The aforementioned interview over at the Freelance-Zone blog.
Experiencing a Global Adventure with Jason and Sharon - Funsherpa did a fun interview with us. They asked some really great questions.
Hiking the Great Wall from Beijing - Jinshanling to Simatai — A guest post I wrote over at Sharing Travel Experiences. Thanks to Andy for the opportunity.
Entrepreneurial/Business Links
Why Working at home is both awesome and horrible — A very funny comic from the oatmeal. While I technically haven't been working from home, I was still able to relate with this comic.
Three Alternatives to creating yet another online travel inspiration startup - Good article if you're interested in travel and entrepreneurship (me).
Inside the Secret World of Trader Joe's — If I were to create a list of things I've missed from home, Trader Joe's would be near the top. This was an interesting article looking at their business model and current expansion issues.
Competition — From the man, Seth Godin. If you have any interest in business you should be reading his blog. This particular post are his thoughts on how you think should think about competition. The summary: having competition (even Google) is not a good reason to abandon a project.
Travel Links
20 Things I've Learned From Traveling Around the World For Three Years — Long title says it all. Excellent article from the very popular travel blogger Gary Arndt.
Six Tips For Taking Better Travel Photos with Your Point-and-Shoot Digital Camera - I wish I was better at picture-taking, these were awesome tips I was able to put into immediate use.
Numbeo - A very common travel question is how much do things cost in the destination I'm going to? It's important to know for planning purposes as well as not to get ripped off. This site does a pretty good job answering that question.
For the latest links and personal updates, make sure to follow us on Twitter, we're @LifeAfterCubes.
---
Be awesome and help us share:
---