Sharing Some of My Favorite Links From Around The Web III
by Jason -- December 20, 2010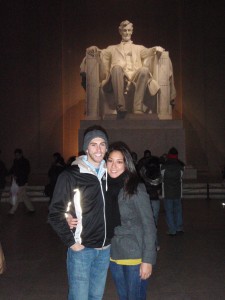 After a 2+ week trip through Florida, Washington DC, Pennsylvania, New Jersey and New York, Sharon and I are back in the Bay Area. It's good to be "home". Today's post is a collection of great links I've come across lately. Enjoy!
Entrepreneurial/Business Links
How To Hire an Amazing Customer Support Person off Craigslist - I'm a sucker for tactical posts and this is a great one on hiring.
Peter Thiel's Thoughts on Tech Entrepreneurship - Notes from a talk Peter Thiel gave a few weeks ago. There are some very interesting points  - comparing the consolidation of the car industry to the Internet, how the CEO's salary is a good predictor of the company's success, and why he says not to start a web company.
14 Reasons Why You Need To Start a Startup - A great post about the nicer side of starting a company.
"Do More Faster" by David Cohen & Brad Feld - This is actually a book. I'm only half-way through, but this book is already changing the way I work. For anyone interested in starting a company (particularly a web company), it's a must read. (Affiliate link)
Travel Links
Nomad Courier – This is a relatively new site that I'm a member of that was started by Jenneil from HelloMeetWorld. The concept is simple – there are 7 nomads and each day a new "postcard" from their travels is posted. She was kind enough to include me as one of the seven nomads. It's a fun idea and you get to see some awesome photography.
Translating Camera App (Video embedded below) – I could have used this app one year ago for every Asian language! Check out the video to see what I'm talking about:
Random thought – when technology solves the language barrier problem (which it will), will traveling lose some of its lure?
Crash! Boom! Bang! How to Fall Off Your Motorbike Ungracefully – A fun and funny article that reminded me of Sharon and my adventures renting motorbikes.
Other
10 Things that are banned in San Francisco – San Francisco remains one of my favorite cities in the world.  This top 10 list is a good indication of the culture that I love so much.
Kim Jong-Il Looking At Things – I think the title says it all. The novelty will quickly wear off on this one, but it's a hilarious concept for a site. A new picture is posted every day.
If you enjoy these posts, consider following me on Twitter, I'm @LifeAfterCubes. My favorite links always get posted there first.
---
Be awesome and help us share:
---