Launching & Marketing UnAnchor.com with a $0 Budget
by Jason -- May 17, 2010

There was no big announcement or marketing media blitz, but I've officially launched UnAnchor.com. A previous post explains my vision for the site.
The website is far from done however. I heard an interesting quote the other day that reassure me this is okay: "if you're not embarrassed by the initial launch of your website (version 1.0), you waited too long" — I read and listen to many people and I'm not sure who said this.
While I'm proud of what I've done so far, there are many features missing. Rather than develop these without user feedback, I've decided to launch now, start trying to find itinerary writers and customers, and find out what features they want. (This entrepreneurial strategy is courtesy of Mixergy Interviews, 37Signals, Jason Cohen, Dharmesh Shah, Jason Calcanis/This Week In Startups)
Chicken or the Egg?
The initial obstacle I face is a classic "chicken and egg" problem. I need itineraries to sell to users, and I also need users to attract itinerary writers.
The good news about UnAnchor is that it's unlike eBay, Craigslist, or GroupOn (other sites that faced a chicken-and-egg problem), where one needs a critical mass of people to make the website effective. With 1 itinerary, I could get that itinerary ranked in Google, promote it on Twitter, buy Google Ad-words and sell it. Sure, it helps if I have many people surfing on the site looking for itineraries, but it's not a requirement.
With this in mind, I'll be focusing on recruiting itinerary writers initially – after all, I need something to sell.
The "$0 Recruit Itinerary Writers" Marketing Plan
I'd love to be able to throw money at this problem, but for now, this isn't an option. Instead, my initial plan is to reach out to my favorite fellow travel bloggers and beg and plead for an interview, review of UnAnchor.com, or a guest post. Readers of these travel blogs are perfect for writing itineraries – they are smart, passionate people who love traveling and are interested in making extra money. I'll be reaching out to Christine Gilbert (Almost Fearless), Chris Guillebeau, Foxnomad, ManVsDebt, Kirsty Henderson (Nerdy Nomad), NomadicMatt, Nora Dunn (The Professional Hobo).
In addition, I plan on connecting with people on the Travel Blog Exchange (TBEX). TBEX is a large community of travel bloggers (over 2,500 in fact). I've been looking into it, but am still trying to figure out how best to go about it while trying not to seem "spammy".
A third interesting tool is Twitter. Twitter allows you to set up monitored searches, such that every time someone tweets out "travel itinerary", for example, I could be alerted. With this set of people, I could then send a message to them, telling them about UnAnchor. I want to be careful with this one as well, as it also could be potentially "spammy".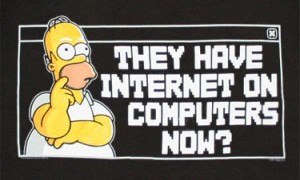 I'd like to end this post by making the ridiculous observation of: "Wow, the Internet is really cool". I was able to build a potential business for essentially nothing (maybe $100) and now will be marketing it – again, for essentially nothing. It's an amazing thing and it's an amazing time we live in.
Am I missing something in my Marketing plan? Did I miss your favorite travel blogger? Let me know, or better yet, make me an introduction!
---
Be awesome and help us share:
---