Finding A Technical Co-Founder & An UnAnchor.com Update
by Jason -- November 1, 2010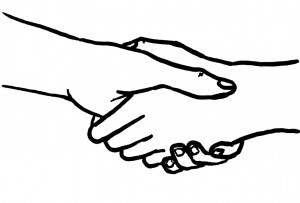 For many, finding a partner/co-founder is an important step in building a new company. The process is often compared to getting married. It's important to find someone that complements you and you get along well with. You may end up spending more time with your co-founder than your husband or wife. In the following post I'll discuss the lengthy process I went through to find a technical co-founder for UnAnchor, my travel itinerary startup.
Why Find A Co-Founder?
As I started working on UnAnchor, I quickly realized my best path to success was finding a technical co-founder. There were a few reasons for it:
While I've advanced my technical skills significantly in the past few months, if UnAnchor is truly going to be successful, I will need help from someone with far more technical knowledge than I.
Frankly, working by yourself is lonely. Sitting in my Seoul and Busan apartments all day long coding was productive, but some social interaction every now and then was something I definitely missed.
While I pride myself on executing and getting things done, it's still easy to let things slip when the only person holding you accountable is yourself. Having a partner adds an extra layer of accountability.
There are numerous other reasons why having a co-founder is a good idea, but I won't be going into them during just yet. Instead, I'll go through my process of finding a technical co-founder.
Resources for Finding A Technical Co-Founder
The best place to find a co-founder is within your own network. The ideal scenario would be to find someone you've worked with in the past and you know you get along with. In my case, unfortunately, I had no one that fit that bill. So, I went searching online. Here's a list of resources I found and tried.
1.)    CoFounderGoogleDocs.Com — This was originally a Hacker News idea. Quite a few people are listed you can contact or you can just list yourself. I've listed myself and had 3 people contact me. My eventual co-founder found me through this profile.
2.)    TechCofounder.com — Another good list of people interested in joining a start-up. You can also list yourself. I've listed myself and had 2 people contact me. I also contacted about 5 people through the site and had serious conversations with a couple of them.
3.)    Find CoFounders LinkedIn Group — This group is surprisingly active. I recently posted my tech co-founder need to the group and had about 5 people contact me. Most of them were serious candidates, but just didn't work out for various reasons.
4.)     Startup Digest Classifieds — They've recently started a classified section to go along with their normal weekly digest of startup events. I listed myself and received 1 inquiry.
The Process
After speaking with a number of people I ended up with 2 candidates that were a good match. We decided to start working together on the site without any sort of formal agreement, just to see how well we worked with each other. After all, the best way to find out if you can work with someone is by actually working with them.
The first person did not work out. However, after spending the last month working with each other, the second turned out great. I now consider my search for a co-founder complete.
My co-founder's name is Mohammad, and he's originally from New Zealand but now lives in London. Previously, Mohammad created and ran a web development consulting company, Virvo.com and he also blogs on Forouzani.com. I'm excited to have him on-board and am looking forward to what we can accomplish together.
What Are We Working on Now?
Mohammad and I are concentrating on relaunching the site, improving it visually (front-end) and making it more robust on the back-end. We're targeting mid-December for the re-launch of the site. Alongside that we're ironing out a more updated business plan that will most likely be the subject of a future post.
A Few Other Resources
Since I've now stopped my search for a co-founder, I have not had the opportunity to explore these resources all that much, but here a few more co-founder resources that I've run across.
FounderDating –An interesting program in Seattle and San Francisco that sets up entrepreneurs in a speed dating environment to help them find their ideal co-founder.
BuildItWith.Me – Very cool site with the goal of matching designers with developers.
StartupSquare – Requires applying to join, but once you do, you will find a number of people discussing and brainstorming ideas.
CoFounderNetwork – Again requires applying or being invited. I have not done either.
---
Be awesome and help us share:
---